We're a modern dentist clinic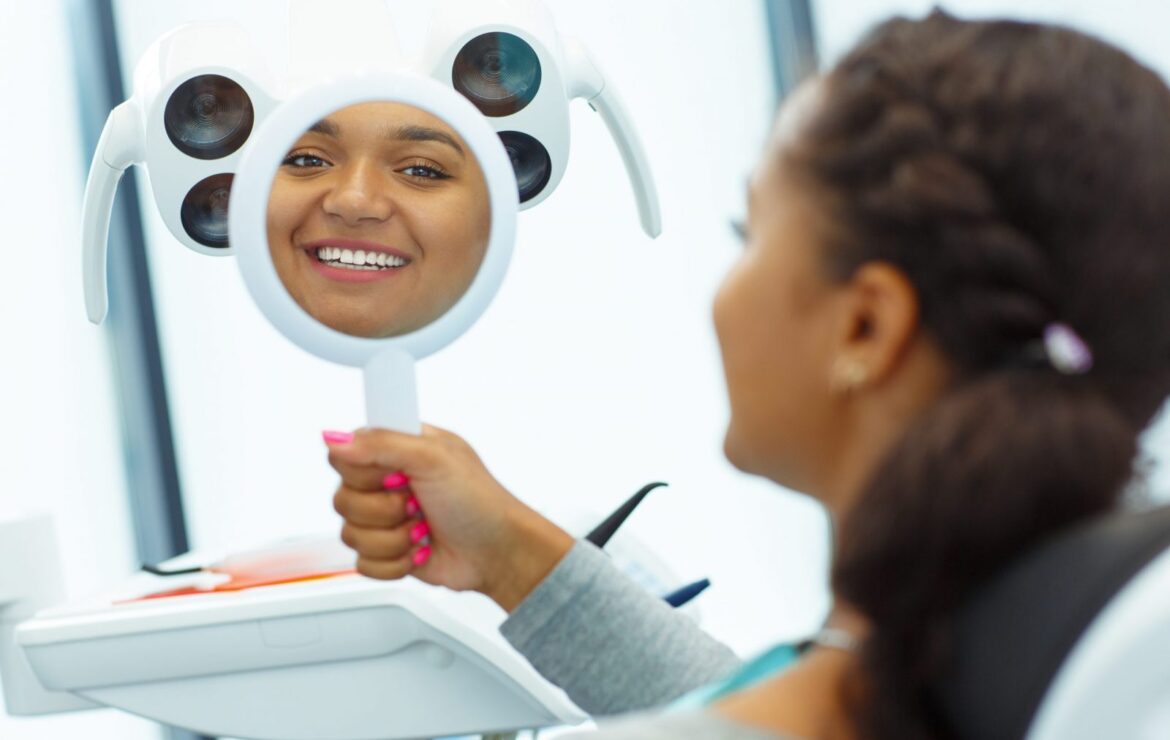 We believe that a dentist clinic should be more than just a place where you go for dental work. It should be an experience that you look forward to, one that is welcoming and comfortable.
We believe in open communication, which means we talk with you before and after your appointment about what's going on with your teeth and how we can keep them healthy! We also offer our patients the option of getting their appointments done digitally, which saves both time and money.
We are proud to be a modern dentist clinic because it allows us to provide the best possible care for all of our patients—no matter what they look like or how much they have to pay us.
You're looking for a modern dentist clinic, and we're glad you found us.
At Dovers Dental Clinic, we're focused on providing you with the highest quality dental care in a relaxed, welcoming environment. We know that your time is precious and that you want to be able to get the kind of care that will make you feel better about yourself and your smile. That's why we offer:
-The latest in dental technology
-Affordable rates
-A staff of friendly professionals who are happy to answer any questions you have about our services and procedures
We take pride in being different from other practices, in part because we believe in offering a more personalized approach to your dental needs. Our team of dentists is made up of highly trained professionals who have a deep understanding of how teeth work and how they can be repaired or replaced correctly. If you're looking for a dentist clinic that puts people first, then look no further than Dovers Dental Clinic.
Our dentist clinic is modern, clean, and welcoming. We offer a wide range of dental care, including cosmetic dentistry, dental implants, and more. Our clinic is equipped with state-of-the-art technology that ensures our patients receive the best care possible.
We're proud to be one of the most trusted names in modern dentistry. Our staff is here to help you achieve beautiful smiles of your own!
Our team of friendly, professional dentists is ready to help you with any questions or concerns you might have about your teeth—whether it's about preventative care or about cosmetic dentistry. We have a variety of options for your smile, including porcelain veneers, crowns and bridges, implants, laser treatments and more!
At Dovers Dental Clinic, we take dental health seriously. If you're like most people, you've probably spent hours trying to find the right dentist for you—a dentist who will consider your needs and provide quality care.
At Dovers Dental Clinic, we believe that dentists should be more than just someone who cleans your teeth. We want to see dentists as partners in your oral health journey, guiding you through the process of finding the best treatment options for your specific needs.
That's why at Dovers Dental Clinic, we offer modern dental care and treatments that focus on helping our patients achieve their goals: healthy smiles and bright smiles that last a lifetime. As a modern dentist clinic, we believe that everyone deserves access to great dental care and services—even if they don't have insurance or don't have money saved up for future procedures.
We provide patients with affordable prices and outstanding service so they can get the best possible smile at an affordable price. We understand that everyone is busy these days, so we work hard to make sure our patients get treated efficiently while being treated well by kind staff members who always
We also offer a blog section on our website where you can find helpful information on a variety of dental topics. Our blog articles are written by our experienced staff and provide valuable insights on everything from oral hygiene tips to choosing the right dental products. Be sure to check back often for new articles!
Our competitive pricing
We know that finding affordable dental care can be difficult. That's why we offer competitive pricing on all of our services. Whether you need a simple cleaning or a more complex procedure, we'll work with you to make sure you get the best possible care at a price that fits your budget.
Conclusion
All in all, our modern dentist clinic is a great place to visit when you need dental care. The staff is friendly and welcoming, the facilities are clean and up-to-date, and the prices are very reasonable. If you're looking for a new dentist in town, we highly recommend giving us a try!