The Power of a Confident Smile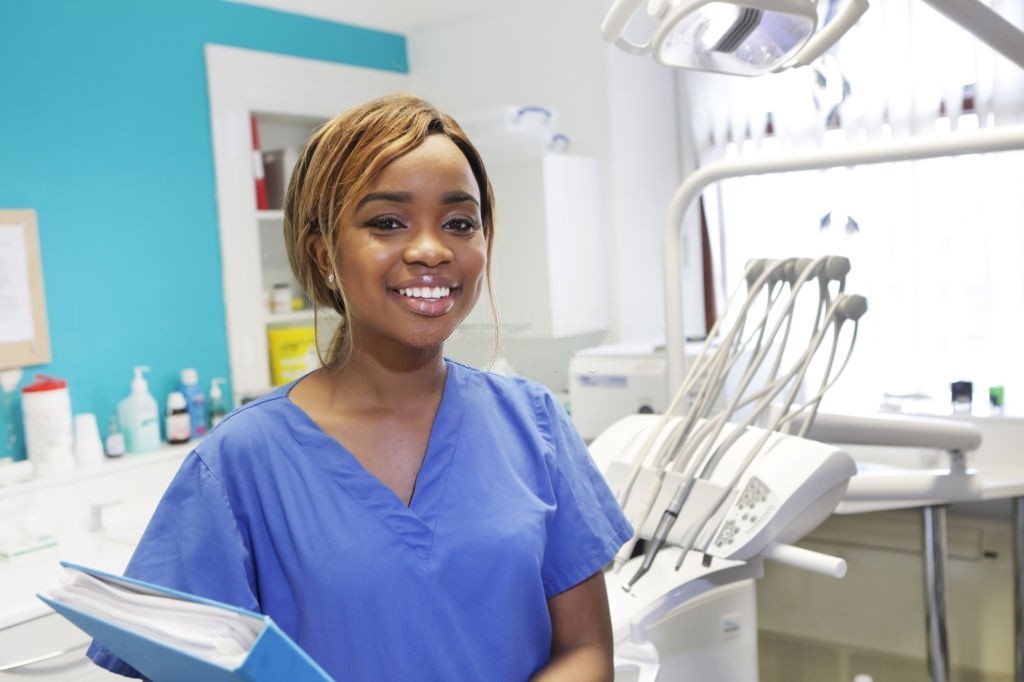 The Power of a Confident Smile
The Gateway to Self-Confidence
Imagine a scenario where two job applicants possess similar qualifications and experience. One of them enters the interview room with a warm, confident smile, while the other appears tense and reserved. Who do you think will make a lasting impression on the interviewer?
Your smile is more than just a facial expression; it's a powerful tool that can shape your self-confidence and how others perceive you. When you smile, it not only conveys self-assurance but also puts those around you at ease. A confident smile sets the stage for success in job interviews, client meetings, and everyday interactions.
Your Smile: A Career Advancement Tool
In the professional world, a smile can be your secret career advancement weapon. Let's look at a real-life example from Nigeria: Ada, a young professional in Lagos, consistently used her confident smile to build rapport with clients and colleagues. Her approachability and positivity made her a sought-after team member, leading to promotions and career growth.
Studies have shown that employees with an approachable demeanor and a warm smile tend to excel in teamwork and leadership roles. Your smile can influence your colleagues' perceptions, helping you climb the career ladder with ease.
Building Stronger Bonds with Your Smile
In Nigeria, where relationships are cherished, your smile plays a vital role in forging connections. Consider a scenario where a friend, overwhelmed by life's challenges, receives a heartfelt, reassuring smile from another friend. That simple act of warmth can provide solace and strengthen the bond between them.
Whether it's with family, friends, or romantic partners, a genuine smile fosters trust and understanding. It's a universal language of compassion that transcends words. By wearing a smile, you invite positive interactions and create a more harmonious and joyful life.
Smiling Towards a Brighter Tomorrow
Imagine a young graduate in Nigeria, Chinedu, who, despite facing numerous challenges, maintains a positive attitude and a confident smile. His smile not only helps him navigate setbacks with resilience but also attracts mentors and opportunities that propel him toward his dream career.
Your smile isn't just for today; it paves the way for a brighter future. A positive outlook, supported by a confident smile, can help you overcome challenges and achieve your dreams. It's the driving force that motivates you to persevere and create a better tomorrow.
Empowering Your Smile for Success
How can you unlock the full potential of your smile? Start with proper dental care to ensure your smile is healthy and radiant. Additionally, practice self-confidence building techniques, such as positive affirmations and maintaining a positive mindset.
Seek inspiration from individuals like Ada and Chinedu, who have harnessed the power of their smiles to achieve professional success and build meaningful relationships. Embrace their stories as motivation for your own journey.
Conclusion: A Smiling Tomorrow
Your smile isn't just an expression; it's a force that can shape your destiny. As you embark on your journey toward success, remember that your smile is your ally—a source of strength, connection, and optimism. With a confident smile, your job, relationships, and future in Nigeria can shine brighter than ever before.
So, embrace the power of your smile, nurture it, and let it light your path towards a future filled with success, meaningful relationships, and boundless opportunities.