The Best Dentist in Lekki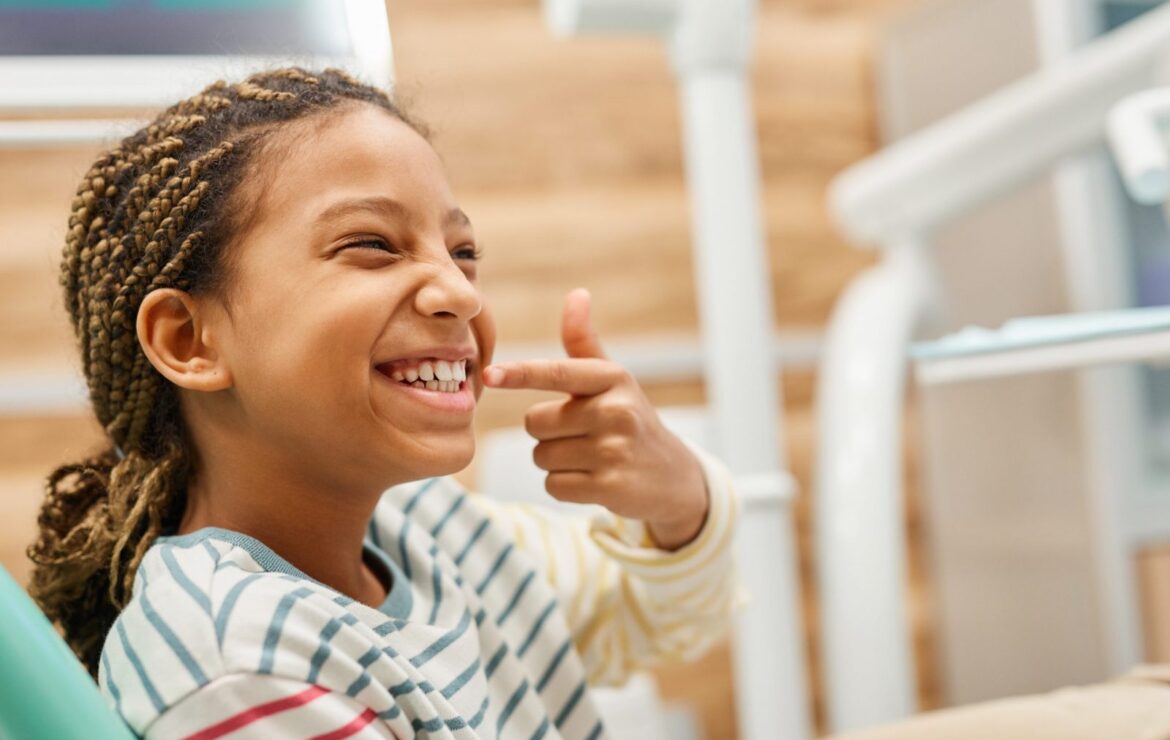 The Best Dentist in Lekki
Looking for the best dentist in Lekki?
If so, you've come to the right place. Dental care and expertise differ from dentist to dentist. However, finding the best dentists isn't always easy. Finding a great dental practice can be tricky, especially if you haven't been to a dentist in a while or don't know anyone with a good recommendation. The following article will help you identify the best dentists in Lekki by comparing various factors such as cost, location, and hours of operation.
What You Need to Know
With the cost of dental services rising daily, many people are choosing to skip their annual checkups. However, this can have long-term effects on your oral health. If you're considering visiting a dental clinic for the first time, it's important to know what to look for before making an appointment. There are so many new dental clinics popping up these days that choosing one can be challenging. There are so many things you need to consider when looking for a dentist. The following tips will help you know we are the best choice for reasonable prices and quality service. Read on and learn more about why we are the best dentist among the various options available to you.
Ask for Recommendations
If you know anybody who has recently visited a dental clinic, ask if they can recommend anyone. This will help you narrow down your choices, and you can have a better idea of what to expect from each clinic. It's also important that you ask for the reasons behind their recommendation so you can make an informed decision. You can also ask your dentist for recommendations if you are a regular patient at their clinic. We boldly recommend Dovers Dental Clinic to you. This is because we offer top-quality services with modern and advanced technology.
Consider the Dental Procedure and its Cost
There are a lot of dental procedures that may be necessary for your dental health. Once you find a dental clinic that you like, ask about the procedures they offer and their prices. Dental clinics offer different procedures for different oral health needs. If you have a dental insurance policy, it's best to contact the dental insurance company to find out what procedures are covered. Keep in mind that not all dental insurance policies are the same, so you must check your individual policy. If you don't have dental insurance, we have pocket-friendly payment plans and offer discounts on specific services. The cost of dental procedures can vary by clinic, so it's important to ask about the cost of the procedures you need. 80% of our patients claim our dental care is reasonably priced and very affordable compared to the average dental clinic outside
Look at the Facility Conditions
When you visit a dental clinic for the first time, look at the conditions of the facility. This will give you an idea of the level of hygiene the clinic maintains. The best dental clinics make sure that their patients have a comfortable and safe experience. If you visit a dental clinic that doesn't seem clean or organized, don't hesitate to move on to a different clinic. It's important that your dental clinic maintains high hygiene standards to prevent the spread of bacteria. This will help you stay healthy and prevent any complications from occurring. If the dental clinic doesn't look like it's keeping up with hygiene standards, you can expect the worst from them and it's best to move on, to us, your first visit will convince you.
Ask About Patient Reviews
Another way to tell if a dental clinic is the right one for you is to ask about the client reviews. Most dental clinics will have a page on their website where they publish their client reviews. You can also visit third-party websites like google to read client reviews. You can also ask your dentist if they know of any patients who have had experiences with that specific dental clinic. This will help you determine the general quality of services at the dental clinic you want to visit. If a dental clinic has bad reviews or no reviews at all, it's best to move on to another clinic.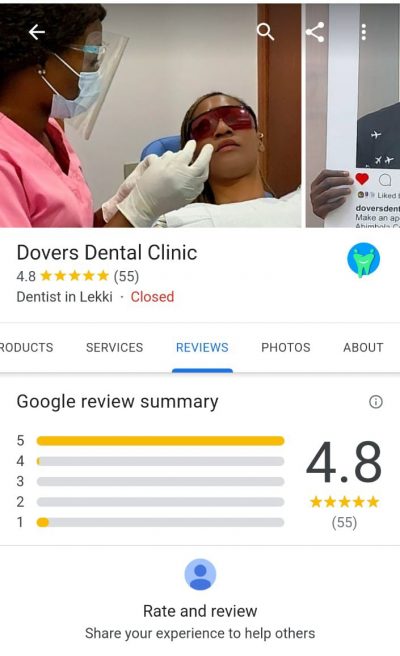 " Choosing a dental clinic is similar to picking a doctor or any other specialist. It's important to consider your needs, your budget, and the experience levels of the dentists. That's why we're here! Here at our clinic, we pride ourselves on providing affordable, high-quality dental services in a comfortable and relaxing setting. Our dentists are experienced professionals who are dedicated to providing the best possible care for our patients.
Call us today at 0909-383-9999 to schedule an appointment. We look forward to helping you achieve a beautiful, healthy smile."