Teeth Whitening: 7 Easy Tips for a Brighter Smile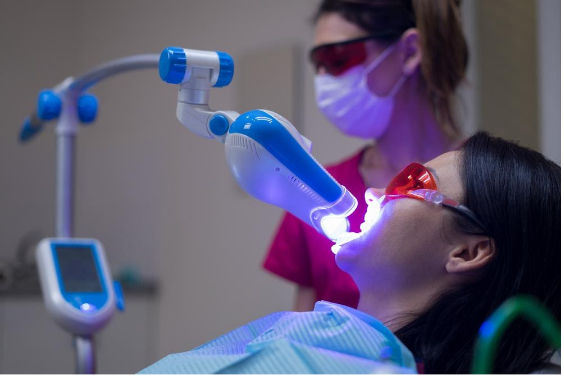 Teeth Whitening: 7 Easy Tips for a Brighter Smile
Teeth Whitening: 7 Easy Tips for a Brighter Smile
Teeth whitening can be a simple process when you employ some easy–to–follow tips. Having a brighter smile is a confidence booster which can make all the difference when interacting with others and facing the world. Whether you are worried about stained teeth or want a whiter and brighter smile, the following strategies can be effective for having a beautiful and amazing set of teeth.
1
.
Te
eth
Whit
ening
with
Professional
Dent
ist
Stained teeth can be difficult to remove with store–bought products and home remedies, so it is often best to consult a professional dentist. Professional teeth whitening is the most efficient and safest way to lighten teeth without damaging them due to the use of powerful bleaching products. A dentist assessment is usually required prior to using these products, as certain individuals may not be suitable candidates due to gum and tooth sensitivity.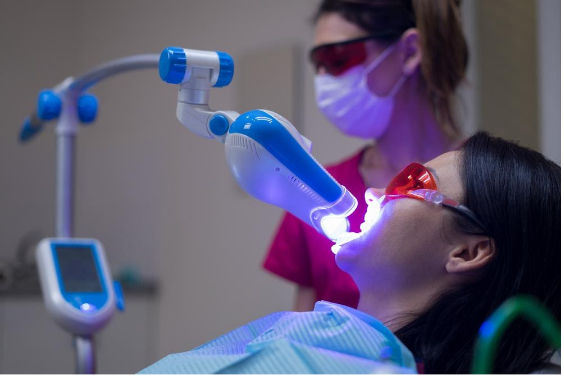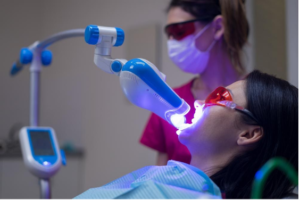 2
.
Br
ushing
and
Fl
oss
ing
twice
per
day
Brushing and flossing twice daily can help to keep your teeth and gums healthy, strong and white by brushing off surface stains and plaque. Choose a toothbrush with soft bristles, and use a circular pattern to get to all the areas of the mouth. Be sure you're using fluoride toothpaste and brush for at least two minutes for optimal results. And don't forget to floss every day, as it helps to get rid of stuck food particles, bacteria, and plaque build–up in between the teeth.
3
.
Te
eth
Whit
ening
Tooth
paste
Using an effective teeth whitening toothpaste can help to reduce the appearance of surface stains and discoloration on the teeth. These teeth whitening toothpastes contain special whitening agents that gently whiten the teeth. Make sure to use the teeth whitening toothpaste along with brushing and flossing twice daily for optimal results.
4
.
Eating
Healthy
Foods
and
Avoid
ing
Dr
inks
Eating fruits and veggies that are high in fiber can help remove plaque and bacteria. Avoid dark and staining foods (i.e. coffee, red wine, and tea) and sugary drinks (i.e. soda and sports drinks). These beverages can cause staining and discoloration, which may necessitate a teeth whitening procedure.
5
.
Te
eth
Whit
ening
Stri
ps
Teeth whitening strips can be applied to the teeth to help whiten and brighten the smile. There are many teeth whitening strips available in drugstores, and because of their minimal cost, they are often touted as the best way to whiten teeth on a budget. It's important not to use teeth whitening strips too often, as it could be damaging to your teeth and enamel.
6
.
Natural
Te
eth
Whit
ening
Rem
ed
ies
If you prefer a more natural option for teeth whitening, there are several home remedies you could try. For example, brushing your teeth with baking soda or salt can help to naturally brighten your teeth and remove surface stains. You could also try using an apple cider vinegar mouthwash or turmeric as an all–natural teeth whitening solution.
7
.
Te
eth
Whit
ening
Maintenance
Once you have achieved a brighter and whiter smile, it's important to maintain it. Avoiding staining drinks and food, and brushing and flossing twice daily with a fluoride–containing toothpaste can help to keep your teeth clean and whiter. You could also see your dentist regularly and have your teeth professionally cleaned to remove any built–up surface stains. Teeth whitening can be a simple and effective way to boost your smile and confidence. Try these seven tips for a brighter and whiter smile and you'll be glad you did. If you have any questions, be sure to consult your dentist for advice on how to best whiten your teeth.